Latest

Issue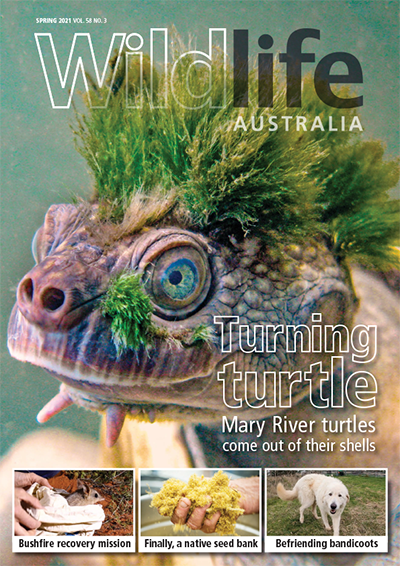 Spring 2021:
Turning Turtle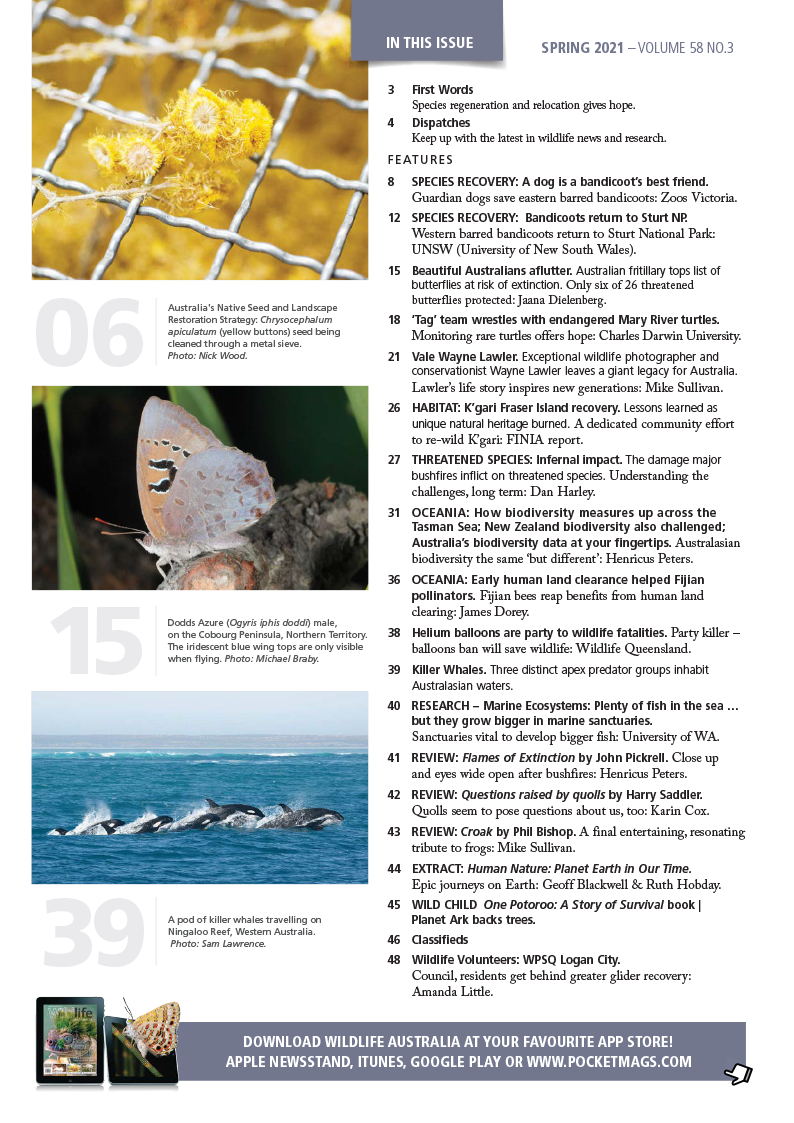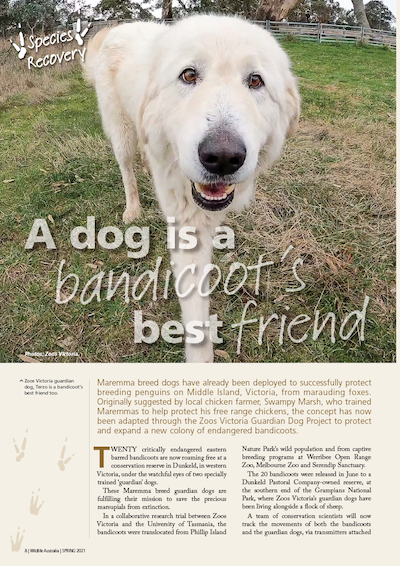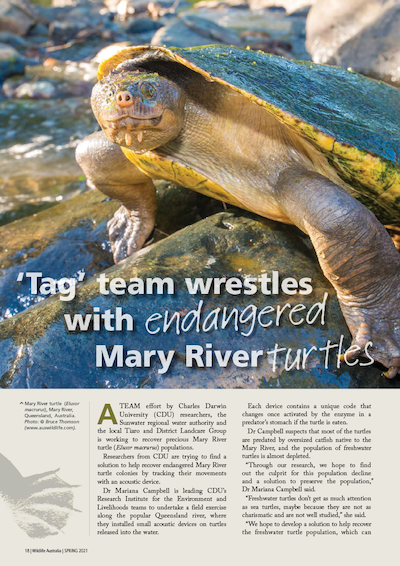 QUITE INDEPENDENT of each other, many of the stories in this edition are similar in approach – they tell in detail of the recovery of threatened species and habitat. Factual details may vary, but each of these articles provides the same thing: hope. A hopeful pathway for species that, perhaps, not so long ago seemed bereft of a positive course into the future.

There are other key factors at play in each of these stories as well: strong research and hard work. Hope is driven by the action taken on that research – and how rapidly it is deployed – for the speed of that action is increasingly catalysed by the hard work of volunteers. Indeed, that amazing resource, the Atlas of Living Australia, is built of it.

It starts with the cover shot of the Mary River turtle by wildlife photography enthusiast and volunteer, Chris Van Wyk. His images are alerting the world to a precious turtle species found only in the Mary River -and he is even selling merchandise to help contribute to its protection. This is all assisting the new research being conducted by Charles Darwin University, backed by the local volunteer Tiaro and District Landcare Group and government water authority Sunwater.

It is a reminder that new generations of wildlife volunteers are coming through, thankfully, to carry on the work that people like the late Wayne Lawler pioneered. His wildlife photography over more than four decades is an extraordinary legacy in its own right, and his annual trust grant to up-and-coming wildlife photographers helps pave the way for new generations.

Also inspirational are two projects to reintroduce endangered bandicoot species on mainland Australia. The Zoos Australia­ led project to use 'guardian dogs' in reintroducing eastern barred bandicoots near Victoria's Grampians National Park, to deter foxes and to herd sheep together at night when the bandicoots are active, could provide a template for future reintroductions of marsupial species.