Spring 2020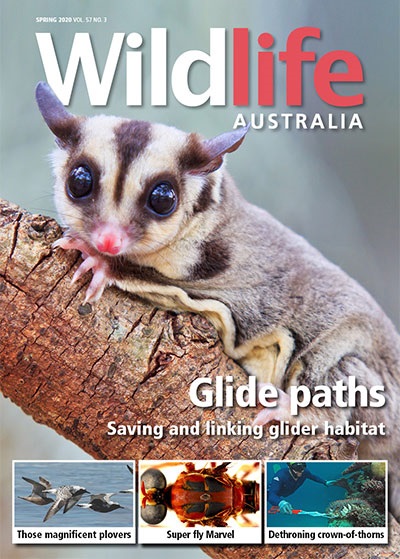 Spring 2020:
Glide Paths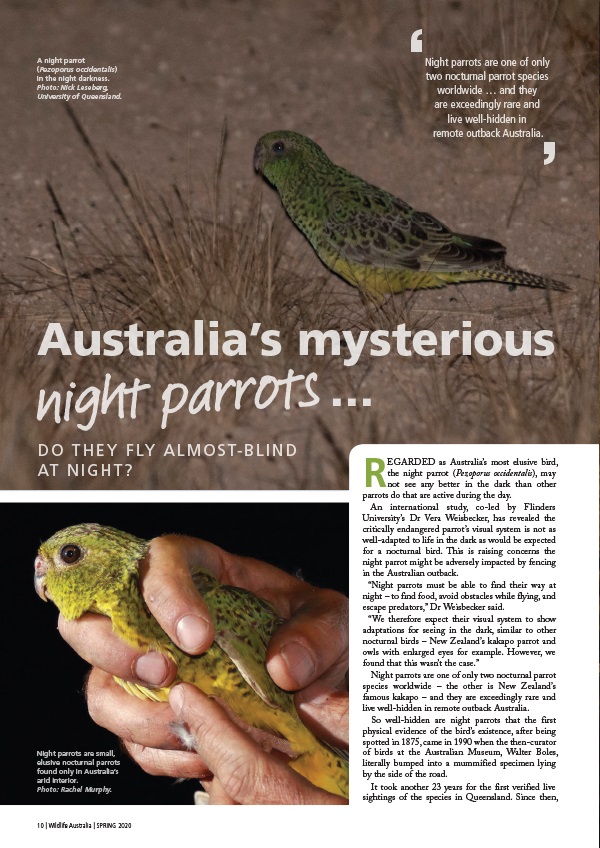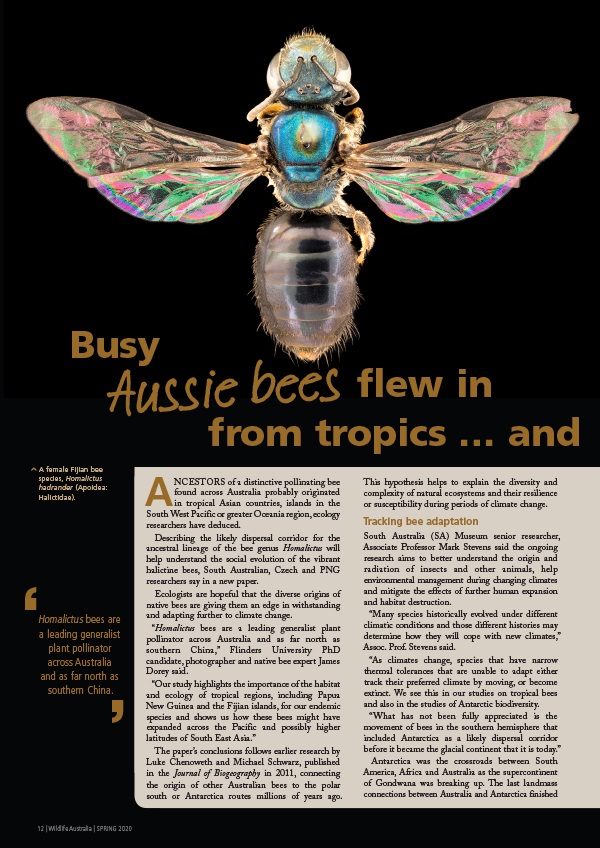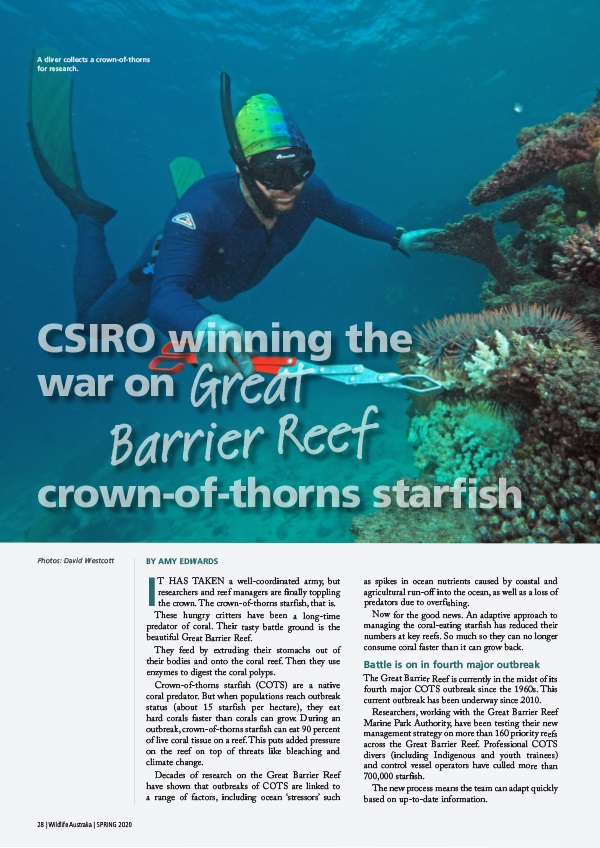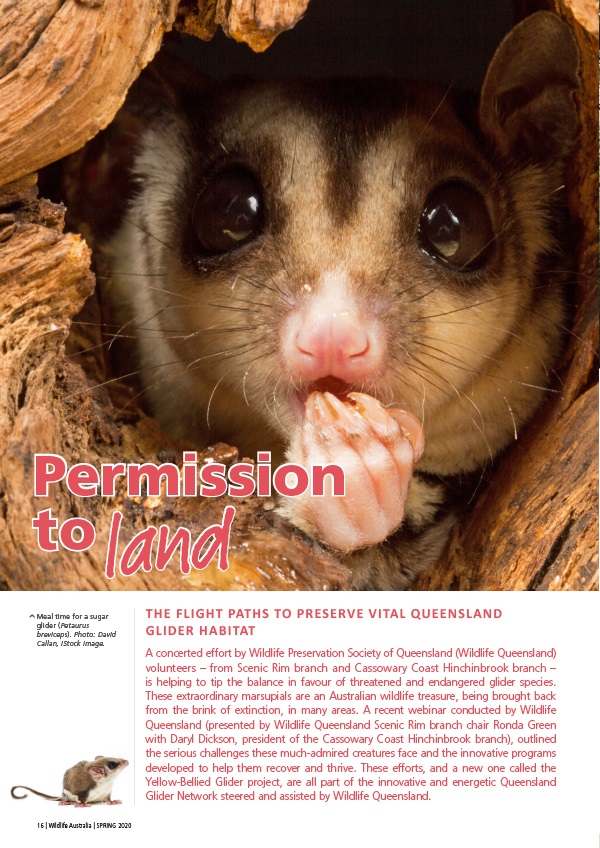 A MARSUPIAL that flies? No, not the Qantas flying kangaroo. Yes: cute, furry, big-eyed gliders …

Australia's nine species of glider (two new ones only recently identified) are miraculous creatures. And did we mention 'cute'? You can hardly blame us for publishing so many images of various glider species because the more the public sees of them, the more they may become interested in helping very worthy programs to protect habitat for three species in particular: the endangered mahogany glider, the threatened squirrel glider and the yellow-bellied glider whose habitat is disappearing fast.

Queensland Glider Network is actively calling for donations and volunteers to help conserve and interlink key glider habitats across crucial areas of the state. The goal is more happy landings for more gliders.

It is not only glider species being heroically discovered. So are new Australian bee species – and they are being named after characters in the Marvel Universe. The latest, believe it or not, is known as Deadpool, while Marvel superhero creator Stan Lee even has a bee named in his honour.

In this edition, Henricus Peters introduces a regular section on the ecosystems and conservation programs of Oceania – so important in their interactions with Australia.

And also in this edition, one of the world's greatest ecosystems, the Great Barrier Reef, notches up a satisfying win, with CSIRO's help, over the predatory crown-of-thorns starfish.

Another area seeking a win over invasive species imbalances is northern Australia, where mammals are in frightening decline. But there are solutions being drawn up, according to a new Threatened Species Recovery Hub report.

Plus there is a new report on the 2019-20 mega fires and more detail on how animals really handle Indigenous firestick land management from Victor Steffensen.
Purchase this issue