'Ibis: After Dinner Guest' framed original painting by Pam McGrath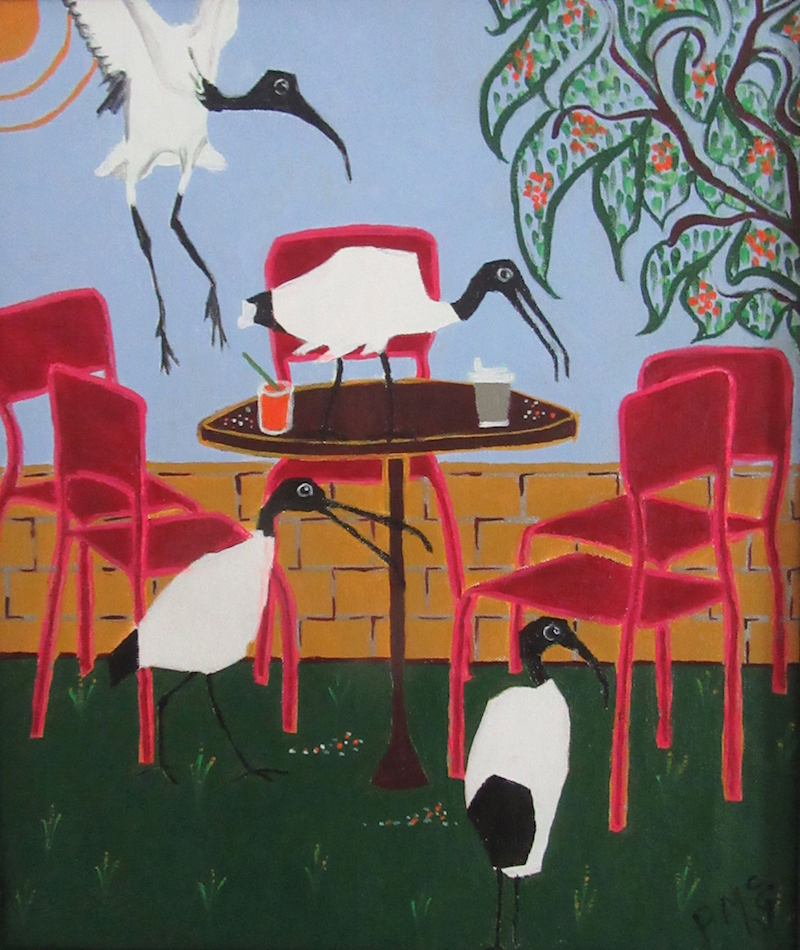 $100.00
$50.00 Postage
Acrylic, Size 40cm x 46cm

Bring the vibrancy of native birds into your home with unique
artwork by Pam McGrath. Pam's stylised paintings are part of a series that situates the birds of South East Queensland within a 'new nature' setting, celebrating avian beauty and diversity while inviting the viewer to also reflect on environmental change. Not only is this a unique gift for nature-lovers, but 50% of each sale will also go towards helping Wildlife Queensland continue to conserve threatened species.